15th December 2019


You are down 60 feet on a tropical dive in Roatan, Honduras. You look down at your computer to check your bottom time, and the numbers are getting a bit fuzzier than you remember. As many of us scuba divers who wear glasses or contacts age, we face a new problem- trouble seeing our gauges, computer, or camera controls. See the Sea has a variety of options for those of us that need help not just with the distance correction but with reading distance as well. 
In this post, I will discuss: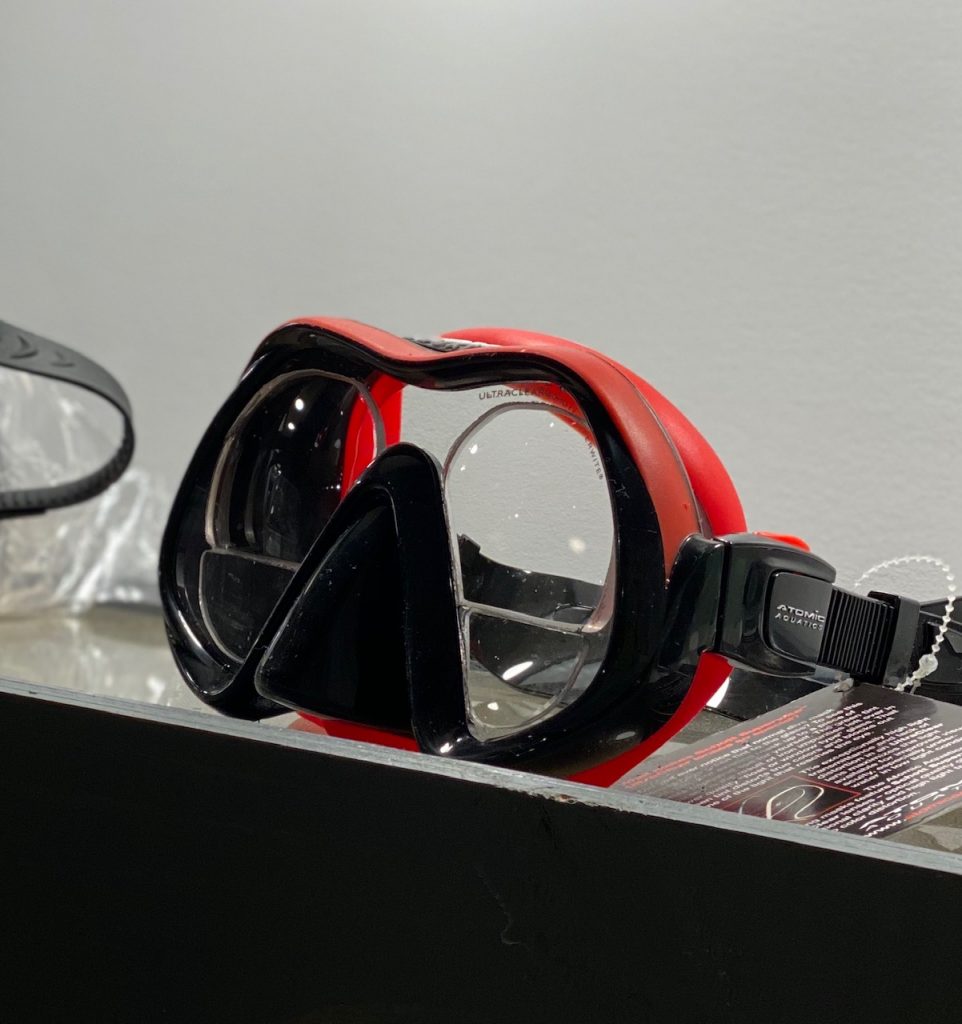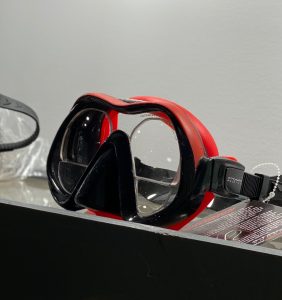 Why we need bifocals when diving
What masks will work with bifocal lenses
Which bifocal option is best for me
How to order a bifocal prescription dive mask
The quick summary (For those short on bottom time)
If you are in a bit of a rush, and want just the "facts", here is the basic info:
See the Sea RX can install Zeiss bifocals into any quality dive mask, whether you send one to us or buy one of our quality masks. There are primarily three options for bifocals when scuba diving.
–  Standard Bifocal (FT28). Starting at $285.00, the standard bifocal is designed for those that just need help seeing their gauges.
–  ST35. Starting at $315.00, the ST35 has a a reading section that is approximately 20% larger than on the standard bifocal. This bifocal is great for divers who spend a bit more time using their ear vision such as photographers or divers looking at macro life.
–  Franklin Bifocal. The Franklin Bifocal is a full custom option, where we install two completely different lenses on each side of the mask, one for near, and one for distance. This option, designed for professional photographers and underwater cinematographers, is the ultimate bifocal dive mask choice, as you get to choose how much near or distance lens you want. Please contact us for pricing information.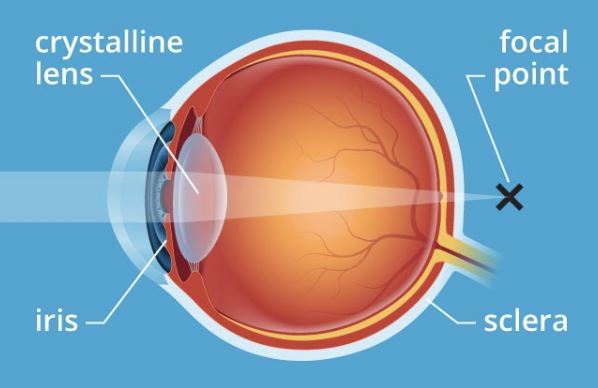 As we age, generally starting in our 40's, it can become more difficult to focus on near objects, such as for reading, using our gauges, dive computer, or camera controls. This is caused by  the loss of elasticity of the lens over time. 
For some, reading lenses alone can help, but if you need distance correction including astigmatism, bifocals help by correcting for both the distance and near vision, so you can see the coral reef and read your gauges.
We often get asked if we can put progressive lenses in a dive mask, and the short answer is yes, but for diving traditional bifocals remain the better option. 
which masks will work for bifocal lenses
We can insert bifocals into any quality dive mask with tempered glass lenses, but there are some caveats. If you have a strong plus prescription, the lenses are going to be thickest in the center, and come towards the face. For those with stronger prescriptions, specially +sphere lenses, I encourage you to go to a higher volume mask. Masks with very high angles from the nose piece will reduce the amount of available space for the reading section of the bifocal and should be avoided. 
Currently for standard or ST35 bifocals, my favorite masks are the Scuba Pro Synergy II and the Atomic Subframe. 
For our custom Franklin Bifocals, the Atomic Venom mask works particularly well.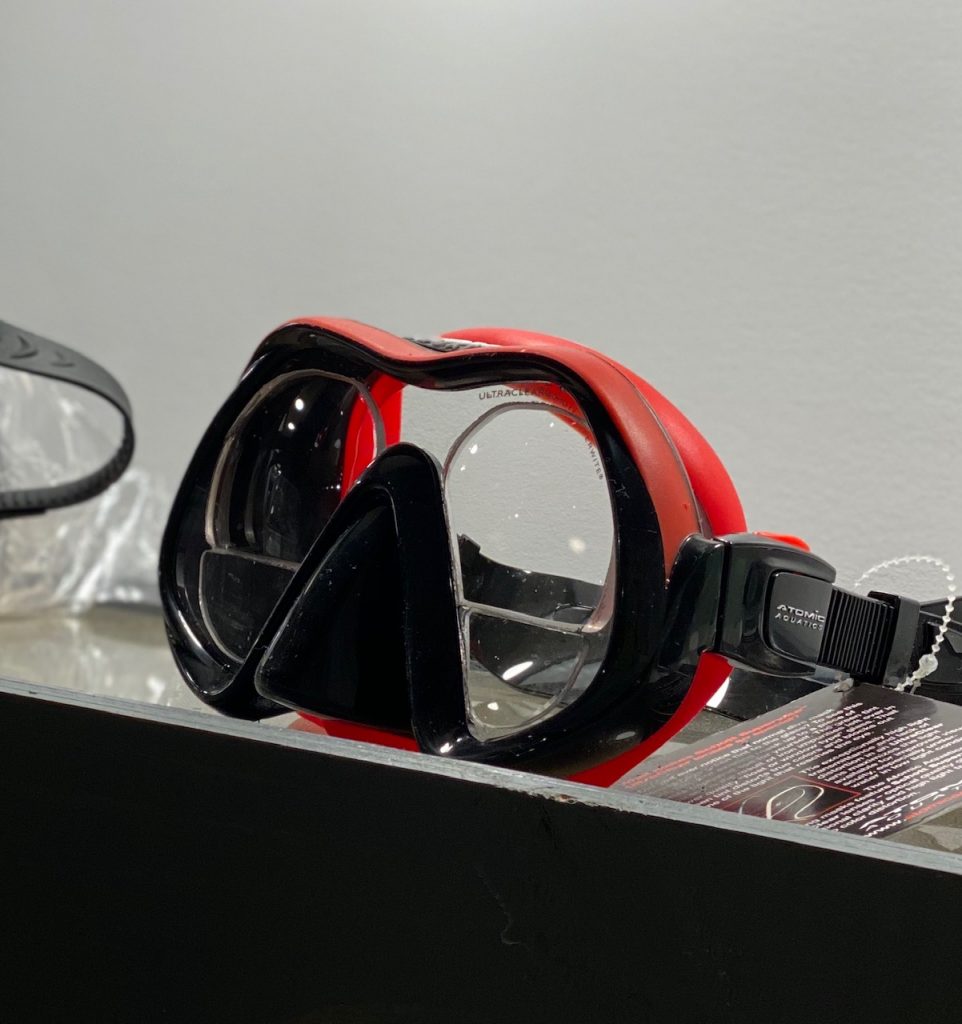 Bifocal lens options for dive masks
See the Sea produces more bifocal dive masks than any other lens here at our lab in Houston., and we offer two bifocals online on our order page and one custom option (the Franklin Bifocal). It can be a bit confusing as to which bifocal is correct for you. We get messages daily on our chat and on the phone about the differences in our bifocal options. 
The standard bifocal is the most ordered l ens at See the Sea RX.  The standard bifocal uses a 28mm st28 glass blank, which means when uncut, the width of the bifocal is 28 mm wide, but this does NOT mean you will receive a reading section 28mm wide, and in fact in almost all situations you will not. The final result will be based on the mask itself (how the lenses angle out from the nose) and your pupillary distance. I don't want to start rambling on optics (okay I do, but you would be bored with me after about a paragraph), but the standard bifocal is a great option for divers who just need some help seeing their gauges and want their distance vision corrected (including correction for astigmatism and double vision). The result is a distance lens with a half moon reading section in the lens. If you spend more time looking through the near portion of the lens, the ST35 lens is probably better for you. 
ST35 or "Photographers' Bifocal
Both the standard bifocal and the ST35 bifocal utilize similar lens designs. The principal difference is the reading portion of the ST35 bifocal is 7mm wider (before the lens is cut) than the standard bifocal. The reading portion also extends farther down. This lens is slightly more expensive, but is worthwhile for those that spend a larger percentage of their time using the near portion of the lens, such as photographers. 
The Franklin Bifocal is the ultimate custom lens for those that need distance correction and the largest possible near vision area. Benjamin Franklin,
invented the original bifocal
, now called Franklin Bifocals by using two different lenses in each eye, one for distance and one for near vision.
The Franklin bifocal, for those that demand the best, allows us to install the near vision lens however high up the mask you would like for your needs (photographers often request 50% or more near vision glass), as well as giving the diver edge to edge near vision, versus a half moon in the lens.
One of the disadvantages of the Franklin Bifocal is it can cause a split image near the lens lie which can take some adjustment. 
Another benefit of the Franklin Bifocal for those with higher prescriptions is the ability to install more glass for distance and near than would be possible in a one piece thick bifocal. 
To order this bifocal, please call or message us, as price is dependent on your specific vision needs.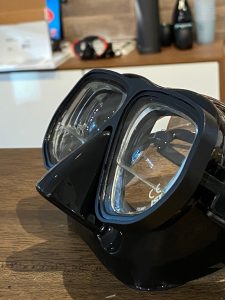 How to order a bifocal dive mask
To order a scuba diving mask with standard or ST35 bifocals, please visit our ordering page here. Standard bifocals start at $285 plus mask.
Our standard processing time of approximately 2 business weeks applies to all our custom lens options. If you are in need of your mask sooner, please review our rush options here.
In general, we do not use bifocals for those just snorkeling. The exception is snorkelers who want to use a camera and are unable to see their controls without near correction. Our full face snorkel masks are also available with bifocal lenses.