Save $40 on the apollo dive light with any dive mask purchase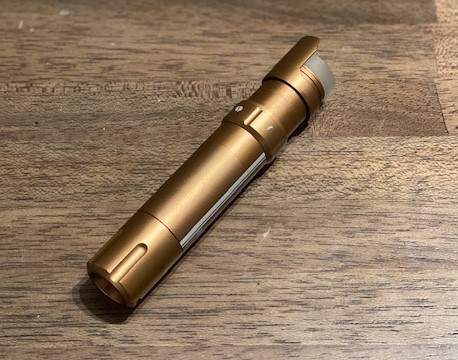 New for 2019, the Apollo dive light provides super bright even light with the patented removable diffuser.
 Use 2 CR123 batteries or 1 rechargeable 18650 battery (not included).
For a short time only, receive $40 off your order, when you add an Apollo Dive Light to your order. 
 Simply add the Apollo dive light when adding lenses to your mask or building a mask from us. Use coupon code "Apollo" at checkout.
Expires 7/30/21
A word on our pricing and promotions
There is no worse feeling than making a purchase and coming back to the seller to find the item discounted a few days or weeks after you made your purchase.
The standard in retail, especially at big-box department stores,  is to price an item at a high price for 3 -4 days a week and then offer a "sale" on the weekend. We do not believe in these gimmicks. Rest assured when you place your order, you will not come back in two days and see you missed out on a sale. 
Unlike the glasses that you wear, the process of manufacturing glass lenses for a dive mask is time-intensive and significant portions are completed by hand in our lab. We have priced our lenses for dive masks at a fair everyday price. We want divers and snorkelers to do their research and purchase when ready not because they are pressured by what is purported to be a short-term sale.
​