11th January 2022


How much does a prescription dive mask cost?
One of the most frequent questions we receive is how much does a prescription dive mask cost. Prescription dive masks can run between $100 to slightly over $500. Factors such as lens type, turnaround time needed, the specific mask selected, and prescription strength can all effect the cost of your mask. As someone who wears prescription glasses (and dive masks) myself, I understand the considerations that go into the cost, and weighing the benefit. I can tell you that nothing beats descending to a gorgeous dive site and seeing everything sharper than I can even on land at times. In this article, I will discuss the different underwater vision products, what they can correct, and what they cost.
Stock lens dive masks $100-200ish
Stock lens masks use PREMADE lenses that work for a range of distance only corrections in the range of -8.00 to +4.00 SPHERICAL only correction. What this means is these masks are available for a relatively low price (in several mask options) in a range of prescriptions; however, these masks do NOT correct for astigmatism or prism, and they are not made in bifocals. If you have a simple (spherical only correction or a correction with very mild astigmatism within the range listed above), the stock lens masks are a great option. For those divers and snorkelers like me that have astigmatism, these masks do not work well. These lenses are available only for the masks we list on the stock lens page such as the scubapro d mask and the m200.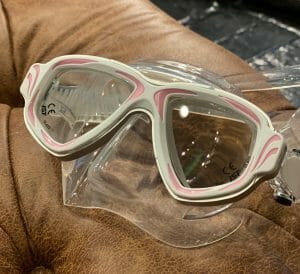 Prescription Swim Goggles: Starting at $245
Prescription swim goggles are a great option for those that do surface swimming. We can correct a wide variety of vision needs including prism for strabismus, bifocals, and very strong corrections (we have done up to a -28!). Extras such as bifocals, tints, and polarized lenses can increase the costs. 
I have some articles on our prescription swim goggles which provide information as well:
Prescription Full Face Snorkel Masks: Starting at $185
Some snorkelers really like being able to breath not just through their mouth but through their noses as well, which the prescription full face snorkel masks allow.
Our prescription full face snorkel masks can correct for a wide variety of corrections including options for prism, bifocals, and astigmatism correction. Adding bifocals or choosing the Aria QR+ version will increase costs slightly.
These masks cannot be used for diving (Although we do make prescription lenses for full face diving masks as well). '
The insert system allows prescriptions to be easily updated if your prescription changes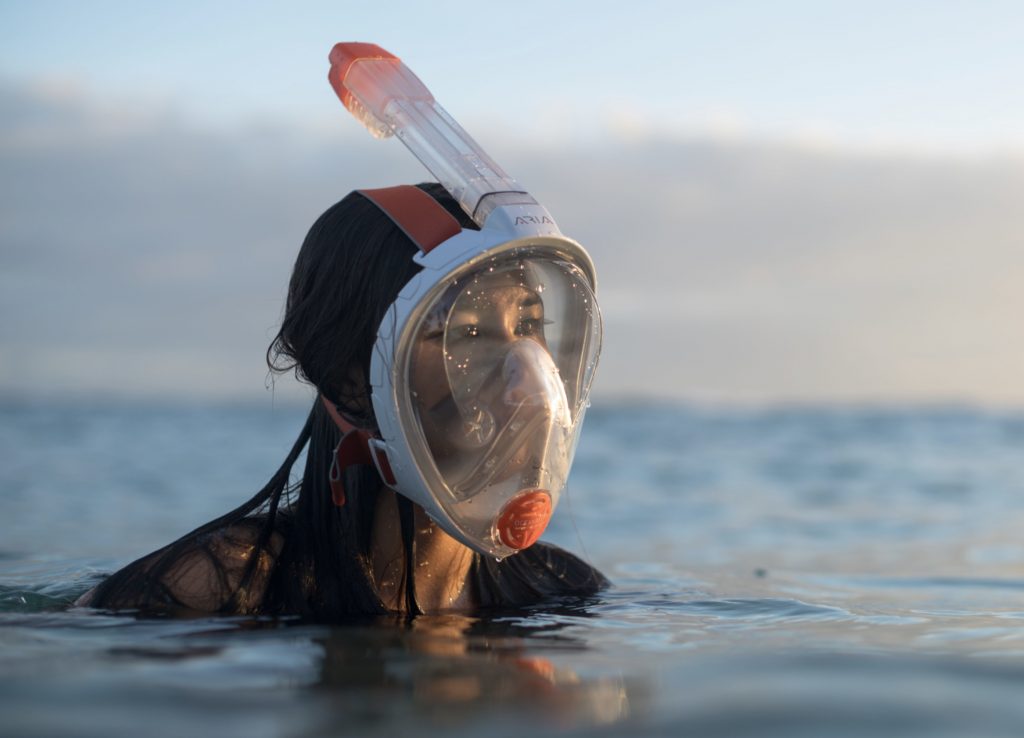 Custom Prescription Dive Masks: Starting at $165
Custom lenses for prescription dive masks are our hallmark product. Our lenses are available in options such as reading lens only at the bottom of the mask, single vision lenses (distance correction only), bifocals for distance and near correction, and the custom prescription lenses can correct for astigmatism (the cylinder correction on your prescription) and double vision or strabismus (corrected with prism).
The costs can vary for the custom prescription lenses and whether you are using your mask or getting a mask from us. We can use any quality dive mask with flat glass lenses. If you are getting a mask from us, our dive masks start at $60.00. Our custom lenses take approximately two business weeks to produce here in our Houston lab, but rush options are available for a fee. Custom bifocals in a high end mask can cost $400.00.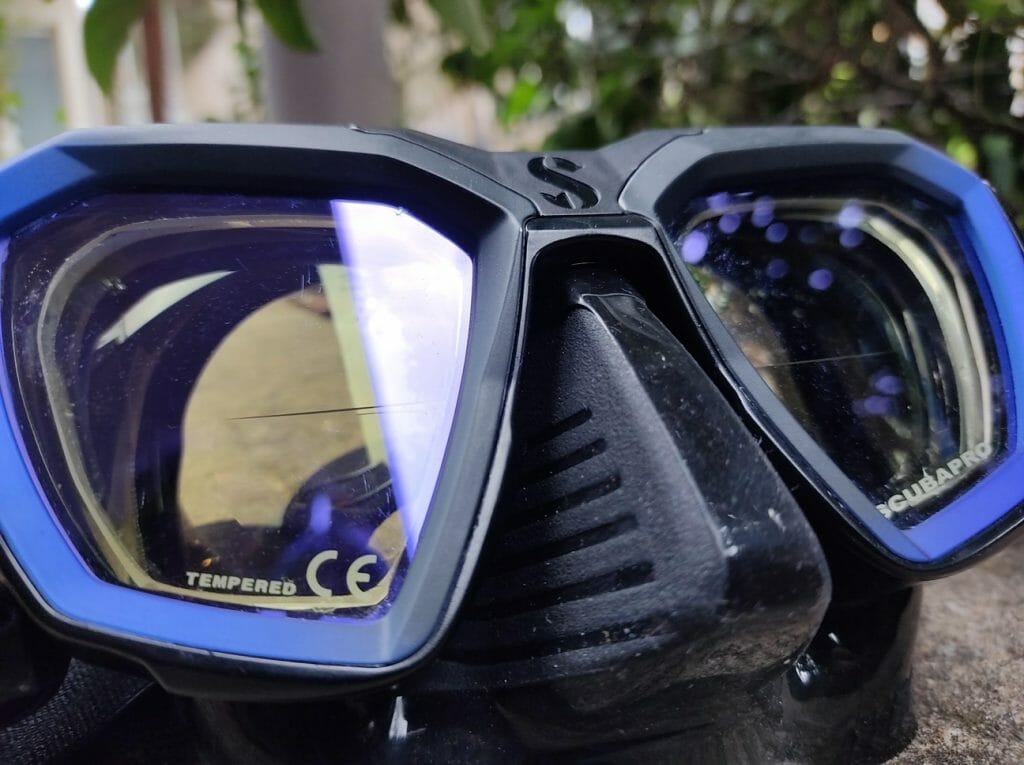 Whether you have a relatively simple prescription or complex, we have a dive mask or swim goggle to ensure you can see clear underwater.