24th February 2021


Whats new at See the Sea?
2020 was supposed to be the year (at least of puns) for vision correction. Like a lot of folks, 2020 was full of challenges for me as well as the diving community at large. I was super excited to receive my new Ikelite housing for my Canon 5D MK IV in February last year with plans of all the diving I would do throughout 2020… well we know how that went. I am still getting some use out of my housing, and we are Ikelite dealers if you ever have any questions about getting a camera/underwater camera set up. I have a few trips planned for this year, and I am super excited to post pics and vids from those trips. 
I unfortunately had a bad bout of COVID in the middle of 2020 which included hospitalization. There remain a lot of questions regarding diving post COVID. I am very lucky to be friends with Dr. Robert Sanders, the medical director, and hyperbaric & diving medical specialist, for NASA's Neutral Buoyancy Lab. Hopefully we can post an interview with Dr. Sanders about recommendations regarding COVID & diving soon.
On the positive side, See the Sea RX continues to grow, and we have continued to help divers around the world see clearly with underwater lenses. I authored an article about prescription dive masks for Diver's Alert Network which was published in Alert Magazine in May, 2020. You can read the article by clicking on the Alert Diver Cover to the right.
We have also made a few changes to the site, and added a few mask options that I will review below. 
We recently added the new Scuba Pro D-Mask as an option for our various prescription lenses last month.
If you want more information on the D Mask, check out my full article on them here.
The D-Mask is available in three different fits, and comes standard with UV coated & tinted lenses. We can install any of our custom prescription lenses including single vision, high index, bifocals, or readers.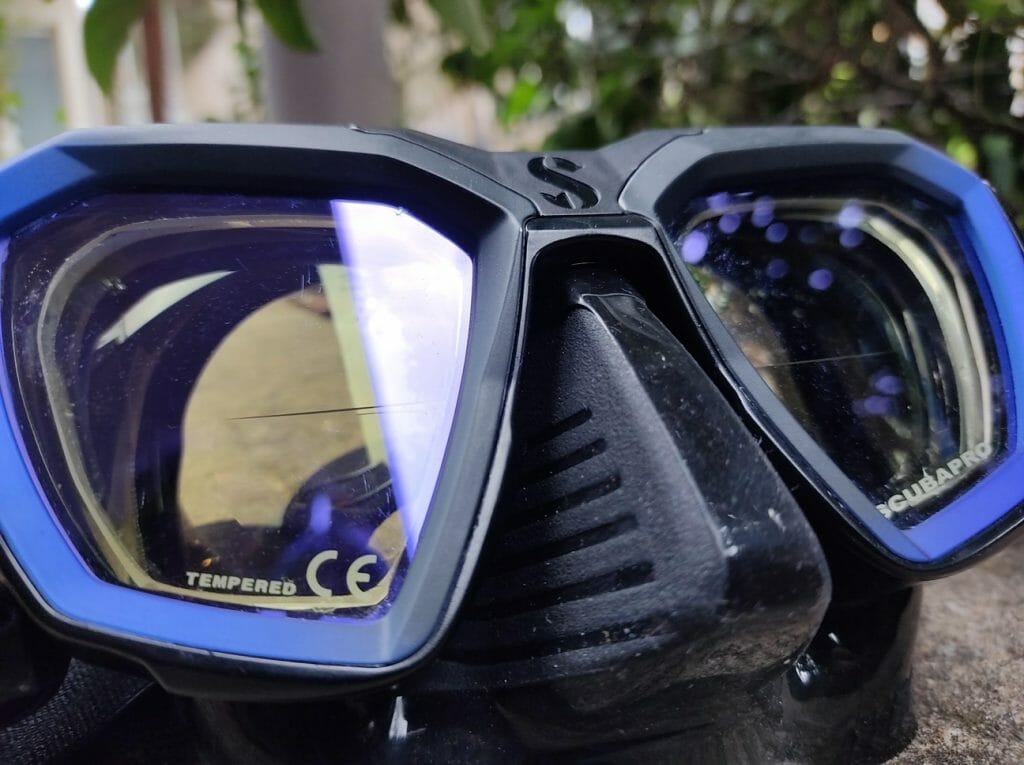 While most folks will never need a mask like the one on the right (a custom Atomic Venom with dual reading lenses made for rebreather diver and photographer Jill Heinerth), most of us will need some help with seeing our gauges or dive computer as we get older. 
If your gauges are looking a little fuzzy these days, reading lenses can help. If you have any special reading lens needs or want something fully custom like Jill, give us a shout, and we will draw up a draft for your review. 
The benefit of the dual reading lens mask you see here is it allows Jill to see her gauges & rebreather HUD from the bottom of the mask while also using the top of the mask for her camera controls & monitor. 
We have made various other changes to See the Sea RX including adding atomic aquatics diving masks, adding more prescription swim goggle options as well, and working on innovative lenses to help you see better while diving.
As always, if you have any questions about prescription dive mask lenses or any of our products, don't hesitate to reach out.