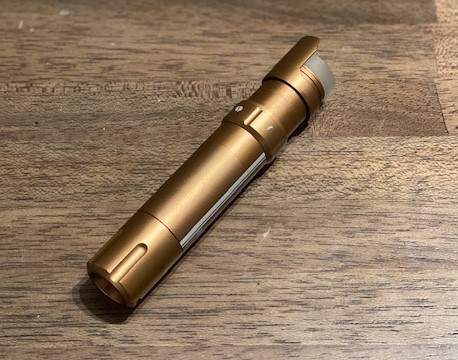 Dive light options for your dive mask purchase
As you descend through the water column, divers see a loss of color in the order of the colors of the rainbow. Most noticeably, reds are lost very quickly. This occurs because water absorbs various wavelengths of the light spectrum more rapidly than others. 
One way to counter this is by using a tinted lens mask. We do offer several prescription dive masks with these color correcting options such as the M100 (color correction model). Divers can also use a light bring back colors lost at depth. Both options are viable, but I love to have a little light in my BCD that helps me also look under crevices or as a backup during a night dive. 
To continue with our mission of helping divers see clear, we recently added two dive light options you can easily add to your dive mask order, which will help you see colors vividly during a day dive or even serve as a primary light at night. 
Introducing the Apollo Dive Light (MSRP $180) and the Lumo ($156).
In this article, I will go over my hands on experience with these dive lights, costs, and how to order them with your prescription dive mask.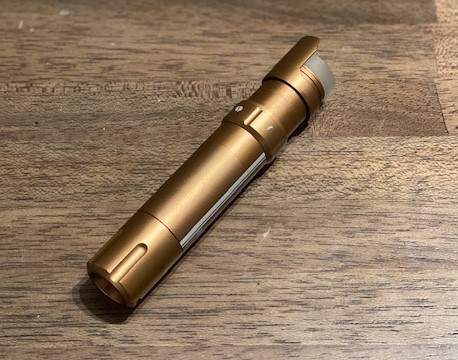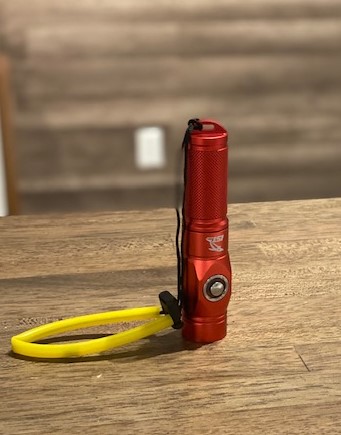 Overview of the apollo & Lumo dive lights
When I was first certified to dive (I don't want to age myself here), I bought myself a brand new dive light. It took 8 D cell batteries, and I thought it was the brightest light they would ever be able to create for diving. Shortly after I bought that light, HID lights hit the market, but were very expensive. If you broke the bulb, it would be at least $100 to get a replacement.
The advent of LED lights have not only eventually reduced the cost of high end dive lights, but the size and energy consumption as well. Now a light that can fit in your hand has a bulb that will almost last forever and can serve as your primary dive light. 
Both the Apollo and Lumo dive lights are cheaper than my first dive light, smaller, and brighter. Both dive lights are about the same size, but the Apollo light (on the left in the image) is slightly longer.
The dive lights accept two CR123 batteries (not included) or 1 rechargeable 18650 battery (not included). My recommendation would be to purchase the slightly more expensive rechargeable batter as you will get much more use out of it (and CR123 batteries are not super cheap on their own anyway). Run time will depend on what mode you operate the light in, but moderate use should be several hours on a charge.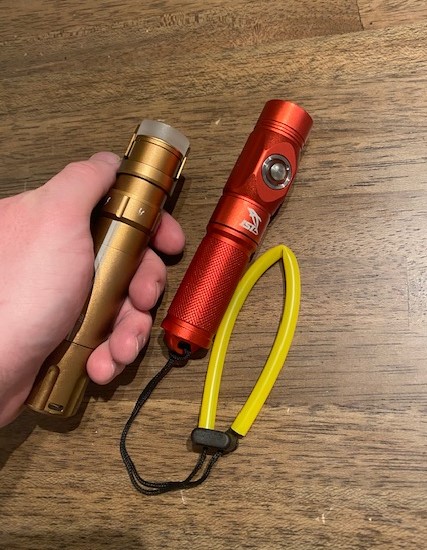 Control & Modes of the dive lights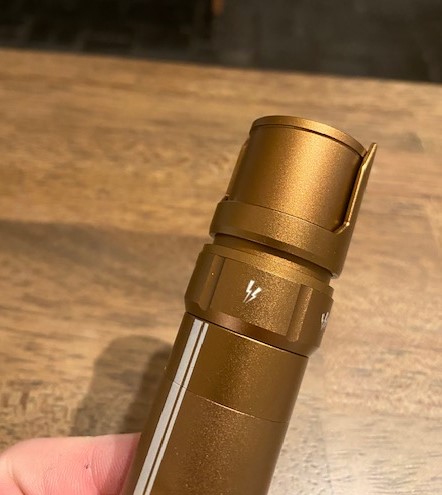 I have  always preferred buttons to twist controls, but the Apollo light has me converted. My main complaint with twist controls is the risk of either opening the light or the controls being too difficult to utilize while diving. The Apollo solves this by having a free rotating control bevel that is separate from the main body of the light. You cannot risk flooding the light by rotating the bezel. You rotate the light to operate the modes including off, on brightness level 1, on brightness level 2, on brightness level 3, and flashing/sos. The bevel rotates easily, and there is a satisfying click as you change modes. As both models are made from lightweight aluminum, the Apollo feels great in the hand- well built and sturdy. 
The Lumo, the slightly cheaper of the two lights, operates with a push button. When turning on the light, you must hold the button down for 10 seconds (a safety feature designed to ensure it doesn't turn on from a momentary bump in your bag or while traveling), which made me think my batteries were dead at first. Once the light is on, you cycle through the modes, which includes a flashing SOS mode with a quick push of the button.
* KEEP IN MIND LIKE ALL DIVE LIGHTS THESE LIGHTS ARE DESIGNED FOR USE UNDERWATER AND WILL EMIT SIGNIFICANT HEAT IF LEFT ON ABOVE WATER*
The Apollo light has printed icons indicating what modes are available and what mode you are in without having to cycle through the beams. 
The Apollo is the brighter of the two lights, but that is not the only difference when it comes to the light emitted by the different models. The Apollo has two innovative features. A removable diffuser which screws onto the end of the light as well as a shield that extends and retracts preventing the light from spilling into your eyes. Check out the gallery below to see the difference in beams between the lights as well as the diffuser on the apollo light. 
How to purchase a dive light with your prescription dive mask
Adding the Apollo or Lumo dive lights to your order is easy. After you build out your prescription mask, there is a section of available accessories. Click on either light to add it to your order. To start, build out your prescription dive mask here.