21st July 2018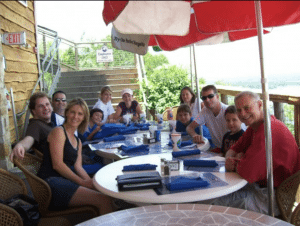 Some of our customers are surprised to hear we are based in Houston, Texas. Texas boasts a large population of divers, and over the last several years, over 10,000 divers are certified a year in Texas! So where do all us crazy Texas divers go diving
The top of my list will probably even further surprise divers outside of Texas. Approximately 100 miles from Galveston, Texas hosts one of the most pristine coral reef systems in North America: The Flowers Gardens Marine Sanctuary. I have been fortunate enough to dive on the Flower Gardens, including acting as a divemaster for an annual trip for teachers from across America to educate them on the sanctuary. Currently, Fling Charters runs the most prolific dive operation out to the Flower Gardens.
Texas Divers also find water holes throughout the inland area to find depth. While working as a scuba instructor through college, I frequently dived Windy Point Park at Lake Travis in Austin. Various items such as small boats and metal sculptures are spread throughout the diving area for divers to explore and test their navigation skills. Robert Weiss' Lake Travis Scuba offers boat diving on Lake Travis for various levels of divers including technical diving.
In West Texas, another diving gem is hidden. Balmorhea State Park includes a spring fed, crystal clear pool that maintains a crisp 72 degrees year round offering divers a winter haven.
In November 2007, Texas Parks and Wildlife (and other agencies and organizations) sunk the Texas Clipper as part of the artificial reef project. The Clipper has settled and has been a frequent loved dive site of mine. Normally I dive with American Diving in South Padre.
While divers outside of Texas might think we don't have much water to hop in down here, Texas locals know there are plenty of diving spots and at least one within an hour of driving distance from wherever they may be.
– Josh
See Clearer
SeeTheSeaRX.com